Chad Manley was born in 1969, to a childhood spent in the untamed, sun-bleached mountains of Northern New Mexico. Traditional apprenticeship with a diverse and renowned cast of local artists formed the bedrock of Chad's education in craftsmanship, skill of hand, and love of studio work.
Chad attended the Corcoran School of Art in Washington, D.C. After fully immersing himself in an inner examination of process and method, and an outer awareness of the history of arts and design Chad ventured back west by thumb and by freight.
Settling within the great, industrial bowels of Portland, Oregon, Chad found a studio tucked in an 1800s foundry that served as one of the North West's oldest and largest industrial recycling facility. Chad's studio work turned to an artistic exploration of the history of human industry; the dynamic co-evolution of people, our tools, and the objects we live with. Through this artistic exploration he was drawn irrevocably to design as a functional art form.
Years later, Chad moved to New York City, working in design fabrication,  prototyping and creating production protocols. It was through this work he gleaned a deeper understanding of the design world and the creative workings of "the trade." Here, Chad developed his first collection of innovative, industry-stirring design that fundamentally blurred the lines between art and design.
Chad returned home to Northern New Mexico in 2000, with the tools, machines, and a fundamental understanding of industry that could only have been collected out side of the remote southwestern lands he loves. Chad continues to live and work at the foot of the Sangre de Christo Mountains in Taos, New Mexico.
-Chadwick Dean Manley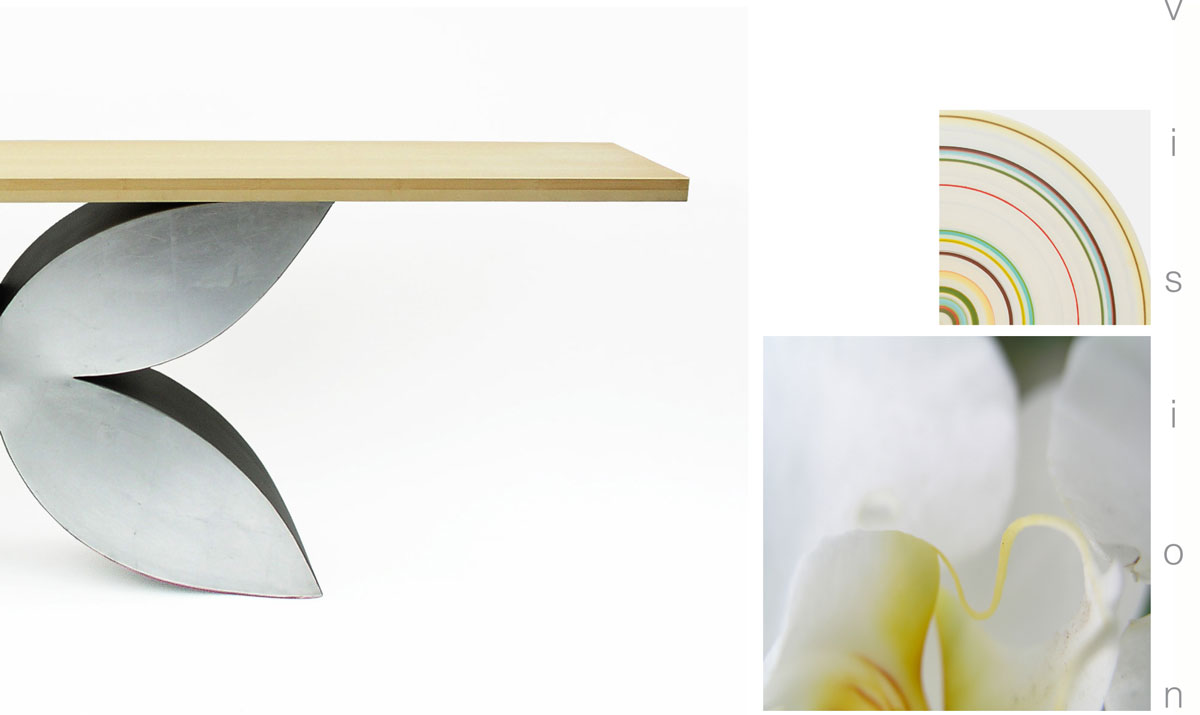 I have spent the better part of my life closely observing the different aspects of my work and trying to parse what of it is art, what is design and what is simply industry. As time goes by the topology of this trinity seem to fade, as they become one thing to me. What part of the industry and science of fabrication is not a beautiful art form? And what of art does not hinge on an industrious mind and careful design in its execution? The shared similarities between old fashion technical ingenuity and artistic creativity that inspire my daily work in the studio.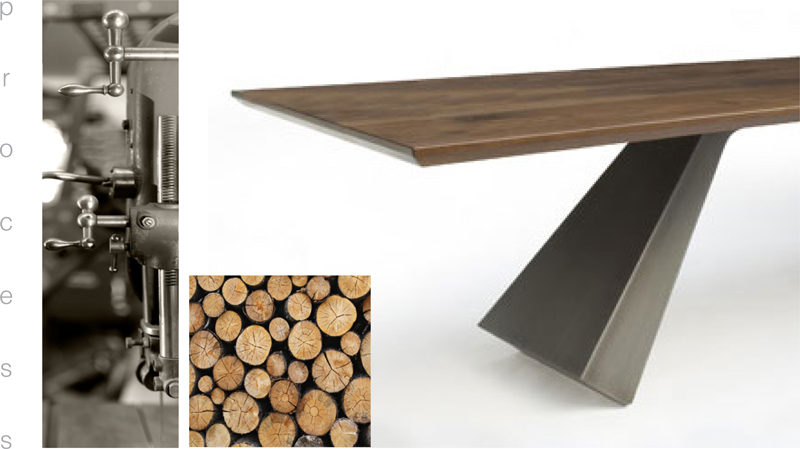 Chad Manley's extensive line of designer-built furniture is made from the finest solid woods, steel and stone with impeccable craftsmanship and hand finished to ensure the longevity of his work. Inherent in these designs is a commitment to the tradition of craft. This timeless quality lends this work the ability to take pride of place in contemporary, modern or traditional architecture and interiors. It has been Chad's greatest joy to see his work passed on from one generation to the next.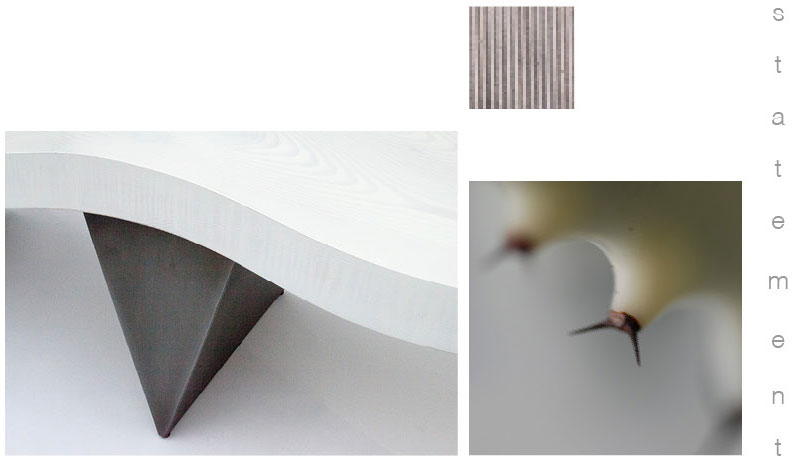 The art of design starts first and foremost by seeing the world in all of its detail with raw eyes. Honoring the design or 'way' of the world by truly witnessing it is the first step in the practice of design. When my vision is clear, new designs come seldom from the drafting table but from observations made in the process of making. The process of creating one piece informs the next in an endless cycle. Process, after-all, is how the 'natural world' designs and redesigns itself. It is all done in motion.
Those of us, who look carefully at our environment, tend to be the ones who also choose to live with and by design: to live with aesthetic intention, with fewer things and to choose the things we live with for their quality and beauty.